Fak3




Number of posts

: 2


Age

: 31


Registration date :

2007-07-03


Subject: Honor The OlympianElites Thu Jul 19, 2007 8:11 pm

---

Hello guys, opws gnwrizete egw synexizw L2Revenge, Mazi me pehlivan. Exw dhmiourghsei ena Clan kai eimai sto Alliance Reckoning. Prospa8w oso mporw na ftasw stis dikes mas prodiagrafes, opote osoi synexisete na paizete L2Revenge apla kante mou ena pm !

Pros timh sas 8a kanw ta adynata dynata na synexisw ton 8rylo mas ston L2Revenge !!!

FOR ALL THE OLYMPIANSELITES CLAN,MEMBERS,FRIENDS GOOD LUCK TO EVERYONE AND NEVER LEAVE YOUR TASK.
NecroDiSia
OlympiansElite leader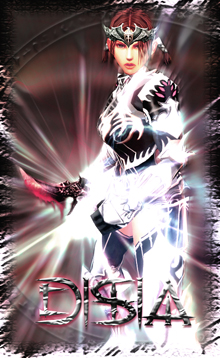 Number of posts

: 461


Age

: 35


Location

: pou?


Registration date :

2007-03-25


Subject: Re: Honor The OlympianElites Fri Jul 20, 2007 9:22 am

---

Dld twra irthes edw na psarepseis members???
Oust alhth!!!

_________________



Last edited by on Fri Jul 20, 2007 5:32 pm; edited 1 time in total
BloodyR4
Guest




Subject: ><>< Fri Jul 20, 2007 5:11 pm

---

Dimitri den kanw ton kopo na kanw post na mpw sto clan sas gt den eimai 20 xronon kai oute 8a katsw na pw diafora gia emena gt eimai ligo psonio kai ama arxisw den stamataw :PPP
BloodyR4
Guest




Subject: Re: Honor The OlympianElites Fri Jul 20, 2007 5:14 pm

---

A kai vgalte kana video plz na exw na vlepw gia ton epomeno mina

(BloodyR4nger legete o char oxi BlooR4:P)
Fak3




Number of posts

: 2


Age

: 31


Registration date :

2007-07-03


Subject: Re: Honor The OlympianElites Sat Jul 21, 2007 10:06 am

---

sa den ntrepesai ligaki mhtso !!! anti na xairesai pou 8a synexisw na liwnw ta kormakia twn ST mou tin les ki olas !

Den einai auto re, apla den mporoun na teleiwsoune ola auta gia emena toso grhgora!!! Mpenw Revenge kai vlepw akoma StoneTemple kai Goddard Castle = No Owner. Frikarw !!! xD k eks allou den eipa kai tipota kako
Sponsored content

Subject: Re: Honor The OlympianElites

---